Overview
Company Description

About Us
Homestore + more is Ireland's leading homeware retailers. Since opening our first store in Tallaght in 2004, we have ensured that customers leave our stores delighted. Now with 20 stores nationwide and big plans for further expansion, we offer More Choice, More Value and our colleagues give that extra bit more to make sure our customers have an excellent shopping experience.
We rate our value second to none. Our buyers search high and low to find the best products at the best prices. That is why we say "believe us when we say, more savings every day".
What We Offer To Our Customer
Whether you enjoy baking up a storm in the kitchen, tinkering around in the garden or you want to add a bit of personality to your bedroom or bathroom, homestore + more has what you need. As Ireland's leading independent homewares retailer, we strive to offer a wide choice of products at affordable prices, so that your home has a little more.
One of our most important objectives here at homestore + more is that the customer leaves our store delighted. We make sure of this by putting more into everything we do. If you visit any of our stores you can be assured to receive a warm welcome along with enthusiastic help and advice. In every store there is a dedicated colleague in each department; so whether you are looking for advice on which curtains will suit your room or you have recently decided to make everything from scratch and need advice on a pasta machine, we would be delighted to help.
Our People
We like to think that working for homestore + more is a little different, a little special.
We expect a lot from our colleagues and in return we are prepared to give a lot back. It's not just about the money and the benefits. We also invest in our colleagues by developing them to be the best they can be and maximising their abilities.
We believe in job fulfilment and have clear career paths for those who wish to progress.  homestore + more colleagues care about giving great customer service. Everything we do is about trying to be the best.
We don't have a fancy mission statement and we don't like buzzwords. It's about honesty and friendliness. It's about common values but, most of all, it's about having fun and enjoying work.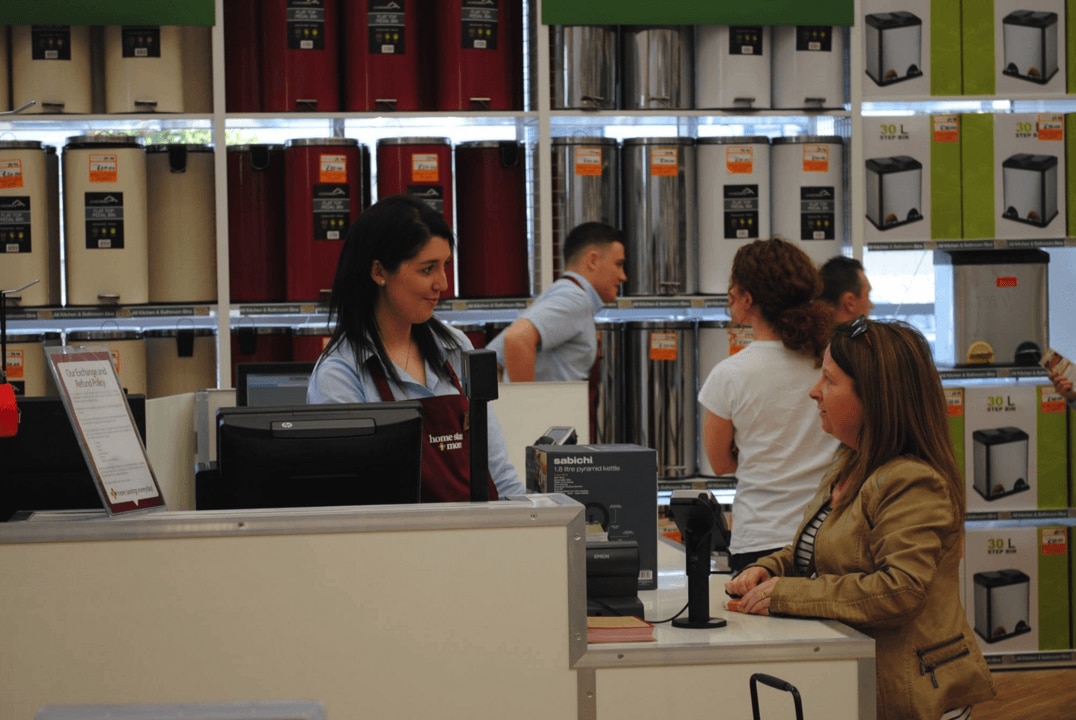 Opportunities
In the next couple of months we're planning more expansion. If you share our passion for service and you take pride in sending customers home happy, we could find room for your talents, as we regularly seek out hardworking, enthusiastic people to join our retail teams.
Active Jobs From Home Store and More