Overview
Sectors Catering & Hospitality

Posted Jobs 0
Company Description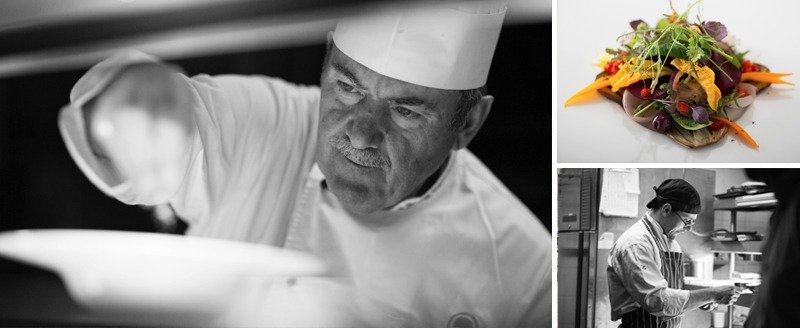 About Us
Award winning Ristorante Rinuccini is a fine-dining Italian restaurant owned and run by the Cavaliere family. Kilkenny's longest established restaurant, Rinuccini is renowned for its cuisine, service, décor and wine. Celebrating 25 years in business, Rinuccini are long-time supporters of the South-East's artisan producers whilst their Italian ingredients are imported directly from their home surroundings of Lazio, Italy. Ristorante Rinuccini is a recent recipient of the Irish Restaurant Association of Ireland's 'Best Customer Service' in Ireland 2015 and 'Best Wine Experience' in Leinster 2016.
A highly successful family business, Head Chef/Owner Antonio Cavaliere is joined by his wife Marian, who works front of house, his son Riccardo who manages the business, and Riccardo's wife Orla.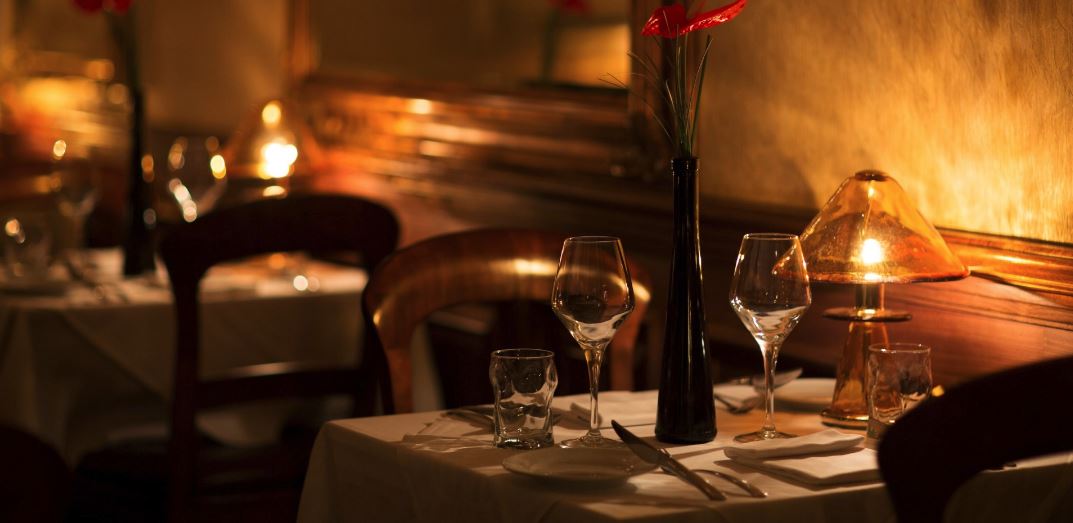 The Business
From starting 25 years ago with a team of eight, the restaurant now employs 36, including nine chefs. The business is planning to invest in a new kitchen for the restaurant to accommodate its growing team of chefs.
A long-time supporter of Kilkenny and the South-East's quality suppliers, Ristorante Rinuccini is the only city based restaurant invited to become a member of Good Food Ireland for its commitment to using the best of seasonal, fresh, local produce.*
The restaurant also offers a number of exclusive Italian wines, imported directly from Antonio's home surrounds of Lazio on the west coast of Italy and handpicked by the family from the very best vineyards. Showcasing its wines, the restaurant houses a custom-made wine cellar diners can visit to choose their favourite wines. The cellar is also visible through special glass portals built into the floor of the upper dining area.
The restaurant's Italian produce is sourced and imported directly from Italy – including the finest olive oils, charcuterie and cheeses, while the restaurant's sumptuous décor features beautiful hand blown Murano glass from Venice.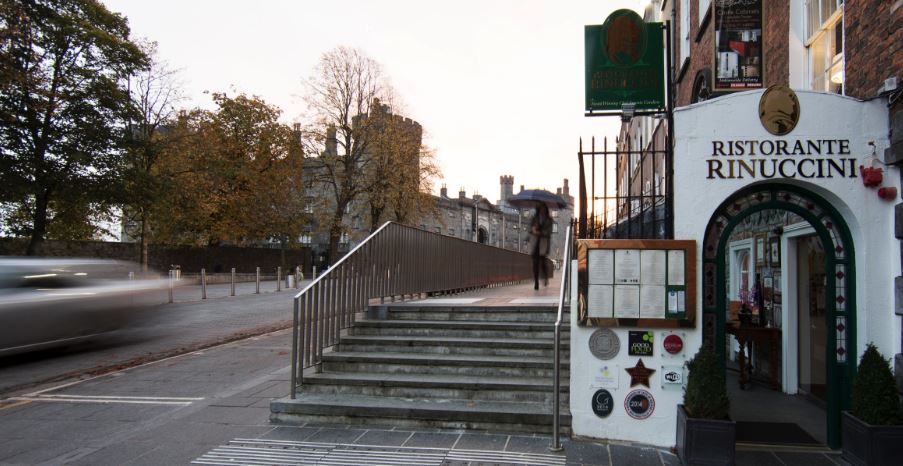 The Dining Experience
With menus specially created by 'Chef of the Year' Antonio Cavaliere, the restaurant has achieved multiple awards for its food offer, service and chef and has been consistently listed in the Michelin Guide since 2004 with the latest guide citing its "classic Italian cuisine with homemade ravioli a speciality."
The family strive to give customers a memorable dining experience and place a real emphasis on providing excellent customer service. The restaurant has a very low staff turnover and most of the team have been working there for over five years. A number of quality checks are in place to ensure the highest standards are maintained and staff undertake monthly training to help perfect product and supplier knowledge and customer service. As a result Ristorante Rinuccini has an excellent reputation for customers service, seen in both awards and reviews as well as in the high level of repeat business and loyal custom from locals, corporate diners and visitors to Kilkenny.
From its key city centre location facing the iconic Kilkenny Castle, Ristorante Rinuccini has become a 'must visit' dining destination.